Score Audio Preview
Score Source
04:26
PaidTabs offers money back guarantee.
You've Got A Friend Carole King Acoustic Cover - Yoni Schlesinger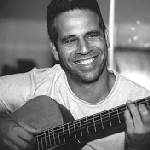 YoniSchlesinger
$9.00 USD
Instant Delivery
Score Includes
Lead Guitar Tracks 🎸,
Rhythm Guitar Tracks 🎶,
Melody,
Fingerstyle Guitar,
Percussion,
Rhythm Chords 🎼,
Easy-to-play,
All the instruments,
Vocals,
Guitar Pro 5,
Extremely-Accurate 👌,
Guitar Tab
Delivery Files
Guitar Pro (.gpx),
Adobe PDF (.pdf)
Have questions about buying this score?
Would you like a custom version of this score?