Score Audio Preview
Source
01:23
PaidTabs offers a money-back guarantee.
When You Feel Sad And Someone Ask You To Play Something - Marco Cirillo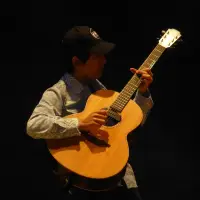 totipribado
$10.00 USD
Instant Delivery
Score Includes
Fingerstyle Guitar,
Guitar Tab,
Inc. Chords,
Standard Tuning,
118 Bpm
Delivery Files
Guitar Pro (.gp),
Adobe PDF (.pdf)
Have questions about buying this score?
Would you like a custom version of this score?
Similar Scores You May Like