Score Audio Preview
Source
02:41
PaidTabs offers a money-back guarantee.
Ralph Macchio Classical & Blues - Schick Aziz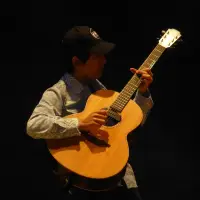 totipribado
$10.00 USD
Instant Delivery
Score Includes
Lead Tracks 🎸,
Rhythm Tracks 🎶,
Bass Tracks 🎸,
Guitar Tab,
Inc. Chords,
Standard Tuning,
144 Bpm
Delivery Files
Score Length
Start: (02:07) - End: (02:38) (Incomplete)
Have questions about buying this score?
Would you like a custom version of this score?
Similar Scores You May Like