Score Audio Preview
Score Source
15:21
PaidTabs offers money back guarantee.
Lukas Nelson Garden & Gun Back Porch Session - Garden & Gun Magazine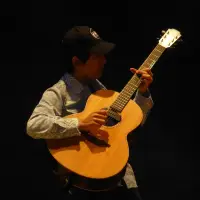 totipribado
$10.00 USD
Instant Delivery
Score Includes
Lead Guitar Tracks 🎸,
Guitar Tab,
Inc. Chords,
1/2 step down Tuning,
100 Bpm
Delivery Files
Guitar Pro (.gp),
Adobe PDF (.pdf)
Score Length
Start: (11:41) - End: (13:01) (Incomplete)
Have questions about buying this score?
Would you like a custom version of this score?
Similar scores you may like